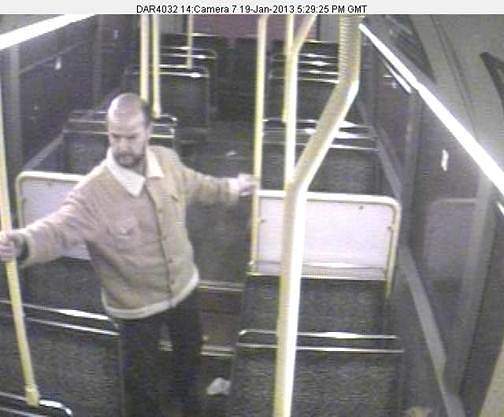 By Martin Walker
Police are appealing for information after a bus driver was assaulted in Newton Aycliffe.
The town's Neighbourhood Policing Team would like to speak to the man pictured above in relation to the incident.
The Arriva bus was travelling down Shafto Way, close to the roundabout with Central Avenue, at around 5.30pm on Saturday 19th January, when the driver was punched.
"We believe the male resides somewhere in the Shafto Way area and could vitally assist in progressing the inquiry," said NPT Sergeant Mark Edwards.
"I am appealing for anyone who may know the identity of this male or have any ideas as to where he reside to contact either myself or PC Paul Rogers at Newton Aycliffe NPT on 101."
Any information will be treat in confidence. Private messages via Twitter are also invited at either @AycliffeNPT or @Aycliffe_FiveO