One of only a handful of sisters in the UK known to be born with an extremely rare and potentially fatal skin condition are campaigning on behalf of a charity that has helped them as it competes for a major national award.
Emma Picken, 19, and her younger sister, Stacey, 17, shed their skin every day after being born with lamellar ichthyosis, which affects only one in 200,000 people.
The brave sisters from Newton Aycliffe need to be smothered in cream every day to make their condition bearable.
The sisters have received support from the Ichthyosis Support Group (ISG) – a small charity that supports anyone in the UK affected by the condition.
It needs public votes to be crowned Best Health project award in this year's National Lottery Awards, which will be shown on national television in September.
Despite their condition, the sisters are living full and enjoyable lives. Emma is a budding artist and hopes to go to University next year. Stacey is taking a childcare course and would like to work as a teaching assistant.
Emma said: "Our ichthyosis is a part of us and always will be.  Although sometimes we hate it, and it gives us grief from other people, we've accepted it and we're not going to let ichthyosis get in the way of our dreams.
"The Ichthyosis Support Group has been a great help for us, they helped my parents when we were younger and also helped us. Through the fun days they organise every year, it helps us feel like we're normal for the day, and also feel like we're not alone.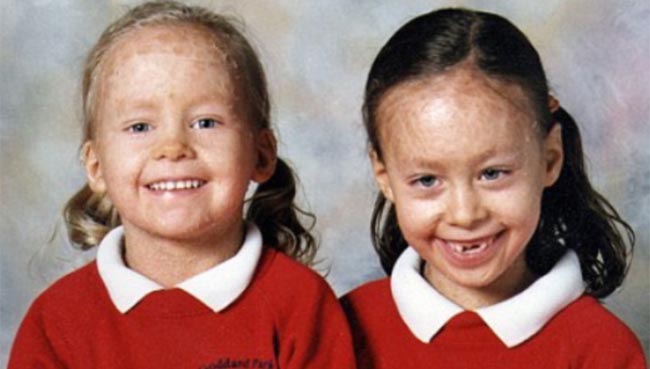 "We've been a couple of times, and from that we made friends and learnt how other people the same age as us cope.  So we're thankful for the ISG as they've helped us a lot."
Liz Dale, ISG Administrator, said: "We are thrilled to have made it through to the finals of this year's National Lottery Awards.  Our work makes such a difference to so many people, helping them cope with ichthyosis when no one else can help.
"We hope to get the votes needed to win this award – it would be tremendous recognition for our life-changing work."
To register your vote for ISG call 0844 836 9701 or log on to www.lotterygoodcauses.org.uk/awards
TV star and actor John Barrowman, presenter of The National Lottery Awards, said: "National Lottery funding helps transform communities and changes lives for the better.
"I would urge everyone to get behind ISG so they get national recognition for their invaluable contribution to society."
There are seven nominees in seven categories in the Awards, reflecting the main areas of Lottery funding: arts, sport, heritage, health, environment, education and voluntary/charity.
Voting for The National Lottery Awards ends at midnight on Wednesday July 24.
You can vote at www.lotterygoodcauses.org.uk/awards and follow voting on twitter: #NLAwards