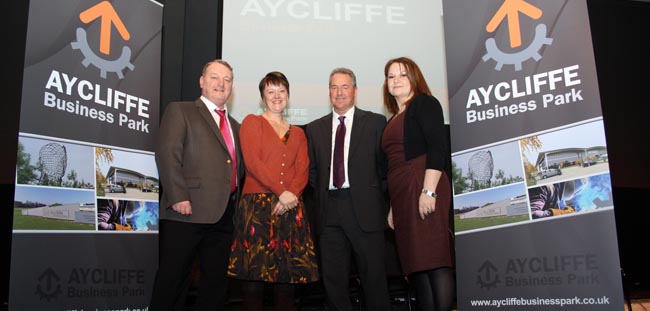 By Martin Walker
Business leaders in Newton Aycliffe have praised new London-based landowners who have promised to help improve the town's industrial estate.
As revealed on Aycliffe Today earlier this month, a real estate joint venture has purchased about a quarter of Aycliffe Business Park property in a £11m deal.
The land and properties, previously owned by multinational real estate firm Valad, incorporates 700,000 square feet of land and 47 tenants, including some high-profile firms such as Palram, Stiller and Tyne Tees Packaging.
It is now owned by Empire 1 Sarl, a joint venture (JV) between M7 and real estate fund managers Europa Capital Partners, based in London.
The JV has forked out an initial £11m, but has also ring-fenced £1m of cash to regenerate some of the run-down areas on the park.
And bosses in Aycliffe have welcomed their commitment to improving the estate.
Kerina Clark, chair of the Aycliffe Business Park (ABP) steering group and manager of the Xcel Centre (pictured, far right, above), said: "It's certainly welcome to hear such positive comments from the new landlords.
"The joint venture involves a lot of property on Aycliffe Business Park and I'm sure residents will be delighted to hear them say they've ring-fenced £1m to improve areas without increasing rates.
"A lot of work has already gone on with the ABP group and hopefully the new landowners will help us to build on that in the coming years."
John Finley, managing director of Finley Structures and pictured second right above, also sits on the ABP steering group and has taken on responsibility to tidy up areas of the park.
He added: "It's fantastic to hear M7 sounding so committed to working closely with us in trying to help improve the business park as a whole.
"The estate is owned by various companies and organisations which makes it difficult when we're trying to find who's responsible to maintain what, but it sounds like M7 are in tune with what we're trying to do and that can only be good."
Matthew Cheyne, a partner at M7, is now solely responsible for the land and tenants, while Vine Property Management will continue to manage it on their behalf.
EXCLUSIVE: £11M AYCLIFFE BUSINESS PROPERTY DEAL
Mr Cheyne said: "To have tenants working so proactively is music to our ears, and we want to work with them as much as possible to make sure we continue to improve the park.
"All our stock will continue to be managed by Vine Property Management and we've retained the services of Joyce Steel, whom a lot of tenants will already know very well, and anyone who wants to contact us can do so through Joyce – but we aim to get round to seeing all our tenants in due course.
"There are parts of land which has nothing to do with us, but we're actually responsible for, so there are grey areas. While we've invested in bricks and mortar, we want to match that with having pride in where we work.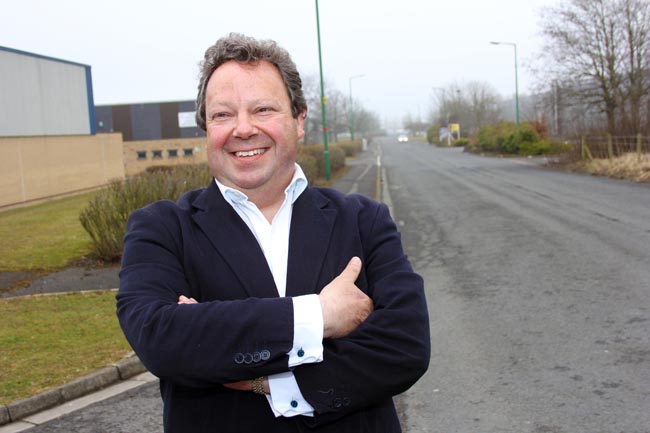 "There are parts of the estate, most notably Northfield Way, which we intend to invest quite heavily in regenerating it, and we've ear-marked between £700,000 and £1m for further investment and invest in the stock we've already bought, to refurbish it.
"We want to invest in our stock and improve it, to give local occupiers more choice, and from our point of view we'll reap the rewards of having improved stock."
Mr Cheyne is promising to make improvements without increasing rates for current tenants.
He added: "There are options for us to change tenancy agreements and pass on the cost of improvements to them, but in most cases we don't do that, we see at as part of the purchase price.
"We want to show companies and the local community in Newton Aycliffe that we want to improve the Business Park.
"Our pay-back will be increased occupancy levels, a rental growth and, when it comes to the point of job done in five or 10 years time, selling on much-improved stock for a return.
"We don't see this as a gamble. We see it as a very calculated, sound investment."
M7 is one of the UK's leading industrial real estate asset managers, with a portfolio consisting of £400m-worth of industrial properties from Penzance in the South to Dundee in the North.
M7's joint venture with Europa Capital is one of 18 multi-let deals it has done across the country, acquiring estates in Hull, Telford, Cannock and East Kilbride as well as Aycliffe.
The portfolio, totalling £37m, consists of 258 units across the 18 estates and provides over 1,640,000 sq. feet of predominantly industrial accommodation.
• The next meeting of the Aycliffe Business Park group is a Social Networking event being held at The HUB Workspace on Friday (May 31), from 8.30am. To register, click here