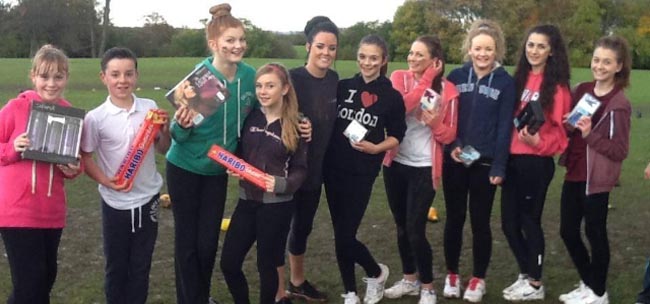 Woodham Academy students took part in another gruelling charity bootcamp in support of the Teenage Cancer Trust last Saturday.
The day, which was organised by Pinch-an-inch, started with a 1 hour kettlebell session including a range of intense exercises from kettlebell swings to the goblet press.
In addition this part of the bootcamp involved a variety of leg exercises ensuring there would be some tired legs dragging themselves around the school on Monday morning.
The day then moved on to a boxing circuit which involved an assortment of activities. Muhammad Ali would have been proud of the punches being used!
With a mixture of boxing and sprinting for 45 minutes the students were feeling worked and tired. A hair salon from Washington, Twisted Scissors, kindly donated gifts for the raffle including an expensive hair set. Students were given raffle tickets as part of their attendance .
With over £400 raised for the Teenage Cancer Trust, the Woodham students were a credit to themselves and to the school!