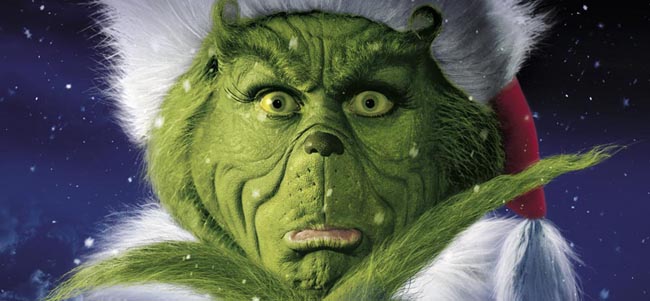 Online shoppers are being warned not to fall victim to any of the '12 scams of Christmas'.
With time running out to get those all-important presents under the tree before the big day, many people will be heading online to snap up some festive bargains.
But Durham County Council's consumer protection team is warning residents to beware of the major threats posed when shopping online.
It's part of the national 'Twelve scams of Christmas' campaign, which has been launched by various agencies including the National Trading Standards eCrime Team, Action Fraud, GetSafeOnline, Crimestoppers and more to protect online shoppers.
People are now being advised to watch out for the following 12 scams online:
• Online shopping fraud – use online retailers and brands you know and trust as bogus websites advertise poor quality counterfeit goods and services or items that may never arrive.
• Christmas ecards – if you receive an anonymous ecard, better to play it safe and delete the email as it could be infected with a virus which can affect your computer or mobile device without your knowledge.
• Auction fraud – while most items on sale in online auctions are genuine, fraudsters use the festive period as an opportunity to sell popular items at unrealistic prices. In reality, these items may not exist so research the seller before bidding.
• Holiday fraud – beware 'too good to miss' packages advertised on websites or social media. Always pay by credit card and if the seller doesn't accept, don't buy from them.
• Loan and investment scams – as the cost of Christmas rises, many may consider an online loan application. Do not pay advance fees and make sure to read any terms and conditions.
• Ticketing fraud – avoid ticket touting websites for concerts and sporting events by booking tickets from reputable sellers and online ticket providers.
• Donating to charity – be aware of fraudsters looking to exploit your charitable nature by stealing donations. Before you donate, visit the charity's website to make sure it is legitimate.
• Mobile malware/malicious apps – with many people receiving smartphones or tablets for Christmas, make sure the latest update is downloaded for increased protection and only download apps from official app stores.
• Money transfers – never send a money transfer for online purchases as an authentic online seller will only ask you to pay by card on a secure payment page.
• Social media scams – do not hold too much personal information on social media accounts as fraudsters may advertise giveaways and offers on Facebook and Twitter, which when clicked can extract private details.
• Dating/romance fraud – many will sign up to an online dating website over the festive period, but be careful who you contact. If anyone asks for money to visit you, do not send it to them or provide bank or credit card details.
• Mobile payments – only save passwords or financial data onto your mobile phone if it is absolutely necessary and make sure your phone is password protected. As data is stored in the phone's memory, it can be compromised if the device is hacked.
Joanne Waller, head of environment, health and consumer protection at Durham County Council, said: "We know residents will be finishing off their Christmas shopping over the next couple of weeks so this is a timely reminder to be vigilant when buying online.
"By heeding these warnings, this will hopefully ensure that people purchase their gifts safely, allowing them to enjoy their Christmas without having to worry about becoming a victim of fraud."
Anyone who has fallen victim to an online fraud is urged to contact Action Fraud on 0300 123 2040. For advice about your rights when shopping online, contact the Consumer Helpline on 03454 04 05 06.