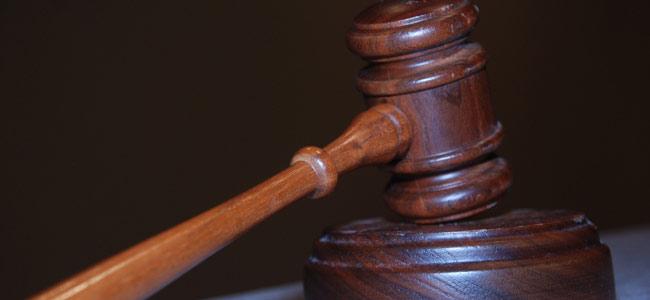 A court has heard how a group of men who worked at Aclet Electronics in Newton Aycliffe conspired to rob the company by planning a burglary.
As reported in The Northern Echo, police arrived at Aclet Electronics, on Aycliffe Business Park, as the break-in was in progress, on the evening of 21st December, 2011.
Durham Crown Court heard that a copy key was used to enter the locked warehouse, from where 35 TV sets, worth £5,900, were missing, while 18 others were awaiting collection at the entrance.
Mark Styles, prosecuting, said it was apparent those responsible had inside knowledge as the stolen sets were complete new models, destined for the German market.
Police keeping watch nearby saw Ian David Raper drive slowly along a road on the industrial estate in a white Peugeot van.
A Ford Escort van parked behind the premises was being loaded by Mark Lionel Gressmann, a warehouseman with Aclet.
The officers tried to stop the van, but it was driven away with the lights off and the doors still open.
It was found abandoned nearby and ten stolen sets were recovered.
The other van was found parked behind a house in Newton Aycliffe, and while police were checking the premises three suspects turned up in a car driven by another man.
Messages on mobile phones seized from the vehicles indicated calls planning the break-in.
Mr Styles said one of those detained suffered a heart attack on arrest and was not considered fit enough to be charged.
Raper, 40, of Halington Head, and 32-year-old Gressmann, of Dalton Way, both Aycliffe, each admitted burglary.
Gressmann also admitted theft of another stolen TV set, found at his home.
Chris Baker, for Gressmann, said he had worked at the warehouse for a year and accepted it was a "gross breach of trust", but added that he previously remained out of trouble for many years, and was trying to deal with a heroin addiction.
Ron Mitchell, who handed several character references to the court on behalf of Raper, said he was recruited as a "hired hand".
Gressmann was given a one year jail sentence, suspended for two years, with 12-month probation supervision and 150 hours' unpaid work.
Raper received a two-year community order, with nine months' supervision and 80 hours' unpaid work.
• A third defendant, a 32-year-old Newton Aycliffe man who worked as a warehouse packer at Aclet at the time, has also admitted burglary.
He will be sentenced on a later date as he was attending a different court on other matters when his co-accused were sentenced, on Friday (2nd November).