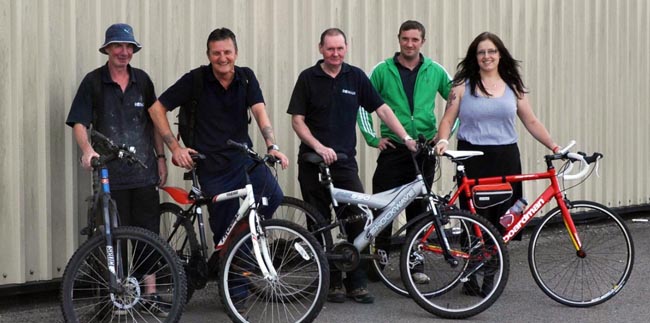 An army of Romans are getting on their bikes to do their bit for the environment.
Shower manufacturers Roman, on Aycliffe Business Park, has seen a surge of its workforce cycling to work in recent months.
The firm says about 15 per cent of staff are using their bikes to get to work – more than the national average, with about 10 per cent of UK employees cycling to work once a week.
Ally Chesney, from Roman's marketing team, said: "Cycling to work is a great way for me to get some extra exercise in each week.
"I'm currently training for my first triathlon and to complete the Spartan Race, so cycling to work ensures I get some extra training in."
A number of Roman employees are also in training for a variety of sporting events including; triathlons, the Great North Run, Tough Mudder and various 10k races, while for others it's just a regular part of their routine.
The firm's MD David Osborne added: "It's great to see so many of our employees cycling and walking to work. It's such a great way to get fit and healthy.
"Not only is it good for their own well-being, but it's also great for the environment, with less people driving.
"From our point of view, we as a manufacturer are always working to reduce our impact on the environment, and we hold ISO14001 accreditation.
"We're delighted to see so many of our employees are choosing to leave their cars at home, and cycling in to work so regularly."