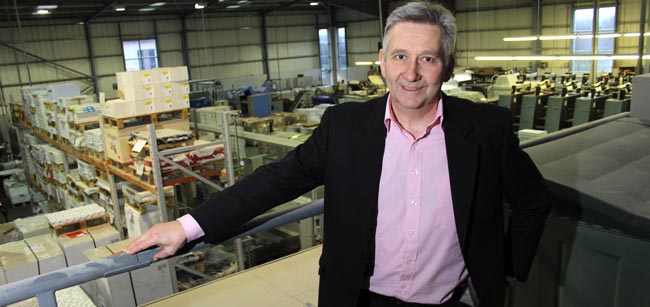 A multi-media agency in the region is currently recruiting for five new posts to enhance its 45-strong workforce.
HPM Group, based on Aycliffe Business Park, is recruiting due to growth and is looking for a creative director, a client services manager, a senior sales executive for print and another for digital and a junior sales executive.
HPM moved to Aycliffe from Bishop Auckland in 2000 and has since grown into a £4.5m-a-year multi-media agency with 45 members of staff.
Managing director Richard Mortimer said: "These are changing times for the industry and we're moving in line with those changes.
"We're very much excited at the prospect of bringing five new people into the company to complement what is already a brilliant team of individuals."
The creative director will be charged with determining the best ways for HPM to visually represent clients' identities on and off line.
It's very much a people-oriented role, involving the development of high-level concepts for creative projects, and involves working with internal and external clients, pitching and understanding client requirements.
The client services manager will have a proven track record in managing relationships between an organisation and its customers in the marketing communication services industry.
The senior sales executive for print will have a sound knowledge of the print industry and had at least five years' experience in a senior sales role. Similarly, the digital sales executive will boast an excellent knowledge of the digital communications industry.
The junior sales executive is an opportunity for a graduate, or someone with two years' experience working in sales and marketing, to work with the senior sales executives.
Mr Mortimer added: "We have a talented team at HPM and we have all the latest, state-of-the-art technology to give our creative people the necessary tools to deliver top solutions.
"We want all five new recruits to fit into our ethos and to enjoy coming to work every day."
The integrated marketing communications company is built on a heritage of print services and offers marketing, creative and digital communications creating an online presence, PR and event management services.
The company works with a variety of private and public sector organisations, ranging from Auckland Castle and Wynyard Hall, to NHS Trusts, local authorities and Durham, Teesside and Huddersfield universities.
It is also famous for printing football programmes for clubs including Liverpool, Sunderland and Middlesbrough to name a few.
Deadline for applications is the end of May. More details at www.hpm.uk.com