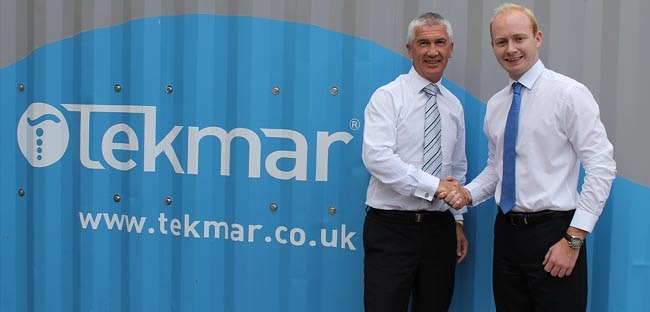 A leading offshore cable protection company based in Newton Aycliffe has bolstered its senior management team with the appointment of a new chairman.
High-profile industry figure Ally MacDonald takes up the post with Tekmar Energy, based on Aycliffe Business Park.
With 25 years' experience in the oil and gas industry and a background in engineering, Mr MacDonald brings a wealth of knowledge to the role.
He joins Tekmar after five years of executive management positions at Wellstream, which was acquired by GE Oil & Gas during 2011. Prior to that, Mr MacDonald spent 19 years with Technip and was Managing Director of their DUCO umbilicals business. An engineer by trade, he graduated with an honours degree in mechanical engineering.
Mr MacDonald said: "It is an attractive challenge to be joining an ambitious company which, through its industry-leading technology and established track record, has significant opportunities to continue to expand and evolve.
"The company has enjoyed an exceptional growth story to date and I look forward to helping to build on this success and further develop the business."
Founded in 1985, Tekmar initially specialised in oil and gas before expanding into the offshore renewables industry when it developed bespoke cable protection systems for cables connecting wind turbines.
The company recently announced that it has further enhanced its oil and gas industry offering, whilst maintaining its leading position in offshore renewables.
Chief executive James Richie said: "Attracting someone with Ally's experience and status in the energy industry is a great coup for the team at Tekmar.
"His depth of knowledge and network of contacts, combined with his engineering background, will be pivotal to helping to accelerate business growth across both oil and gas and offshore wind.
"Tekmar's business strategy is underpinned by its clear vision to deliver high value solutions to the energy industry.
"We are committed to helping to drive down costs and minimise risk of subsea cabling in offshore wind as well as to become a market-leading supplier of specialist protection systems for the oil and gas subsea umbilicals risers and flowlines (SURF) sector."