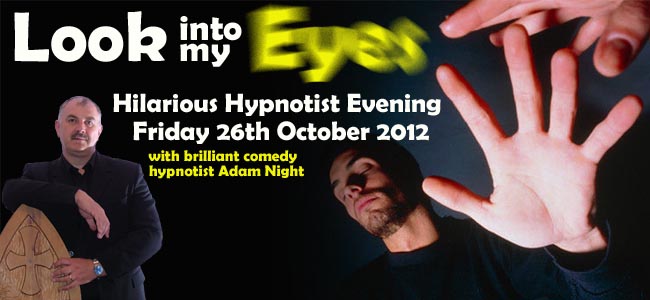 Newton Aycliffe FC are planning to hire a HYPNOTIST to help them out this season.
But the club's players will be relieved to learn boss Allan Oliver isn't planning to use the head doctor on his struggling troops!
Aycliffe have instead booked top comedy hypnotist Adam Night to help them raise cash at a fundraising event next month.
Night is widely recognised as one of the best stage hypnotists in the North-East, and is heading to Aycliffe Sports Club on Friday 26th October.
During two 45-minute sessions, Night will entertain guests by putting volunteers under his "spell" in what promises to be a hilarious evening of fun and games.
Following the success of the club's evening with Ray Parlour earlier this month, organiser Dan Lewis is expecting the limited tickets, which are priced just £10 each, to sell fast.
"This is the first time we've organised an event of this type, with a hypnotist the entertainment, and from what we're hearing I think it'll prove really popular," said Lewis.
The ticket price includes admission from 7.30pm, while snacks will also be provided, followed by a disco.
They can be bought online at www.nafc-online.co.uk, or by calling/texting Dan Lewis on 07581 784726.