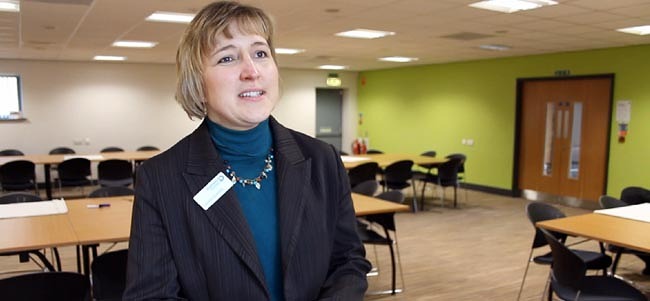 By Martin Walker
Business Durham say companies in Newton Aycliffe are bucking the trend by embracing a new initiative available to firms in the town.
Headed by a steering group, Aycliffe Business Park was officially launched in February, with the help of Business Durham, the business arm of Durham County Council, to provide firms with opportunities to engage and learn from each other more.
More details can be found at www.aycliffebusinesspark.co.uk
Around 40 companies gathered for the latest event organised last Friday, and held at The Work Place.
And Sarah Slaven, business development director for Business Durham, was delighted by both the turn-out and the day itself.
In a Video Interview with Aycliffe Today, Sarah said: "For a lot of businesses, getting the right skilled people to work in their businesses when leaving school is really important, but some businesses don't know how to engage with education.
"So the purpose of this event was really to showcase the opportunities that are available and also to get ideas from them about any other things they'd like to see happen."
Sarah also praised Aycliffe firms who have embraced the new group.
"It's really encouraging for us, because we often hear companies complain about things, but they don't want to get involved," she said.
"We're seeing exactly the opposite in Aycliffe, and for us at Business Durham it's really important that this whole initiative is business-led.
"It has to be about what businesses want and what businesses need, and seeing people attending these is obviously an indication that it's meeting their needs."
For more details about Aycliffe Business Park, go to www.aycliffebusinesspark.co.uk