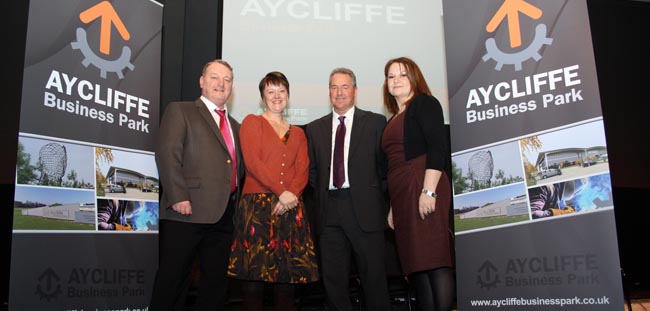 An exciting new free facility for companies on Aycliffe Business Park has been launched.
www.aycliffebusinesspark.co.uk provides a FREE online business directory for firms on Aycliffe Business Park, and also enables companies to promote news and events.
The site was launched at the Xcel Centre on Friday, which was attended by Sedgefield MP Phil Wilson.
In a Video Interview with Aycliffe Today, Mr Wilson said: "Hitachi coming here is great news, but Hitachi isn't the only business on this site.
"It needs to work together as a business community to promote the park, and this initiative is fantastic."
We also spoke to Xcel Centre manager Kerina Clark, chair of Aycliffe Business Park, and Ebac MD Pamela Petty.
Go to our Video Vault to see our Video Feature in full.
Firms can register their details for free at www.aycliffebusinesspark.co.uk