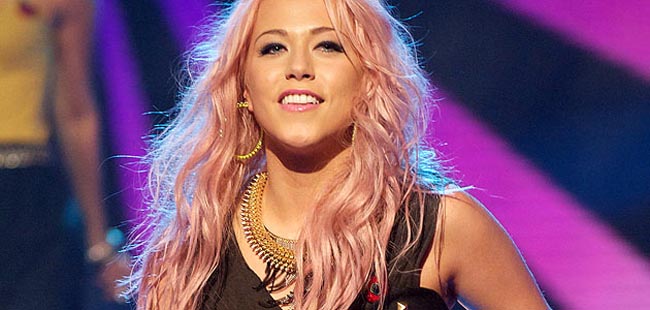 By Martin Walker
Pop star Amelia Lily was the star attraction as an estimated 1,500 Newtonians celebrated the re-launch of Aycliffe town centre on Saturday.
The 19-year-old X Factor star performed five songs as part of the Christmas lights party.
Aycliff town centre has undergone a £2m facelift and today's party was to mark it, with new Christmas lights and an impressive formation of five festive trees in the central area of the shopping centre.
Lily, from Middlesbrough, finished third in the 2011 X Factor competition and her debut single, You Bring Me Joy, reached number two in the UK Singles Chart – a song which she performed in Aycliffe.
There was also star performances by local band North Road and local solo singers Oli Patto, Hayley McKay and Jack Millican.
We'll bring you a special video feature very soon – meanwhile, see our gallery of pictures below.