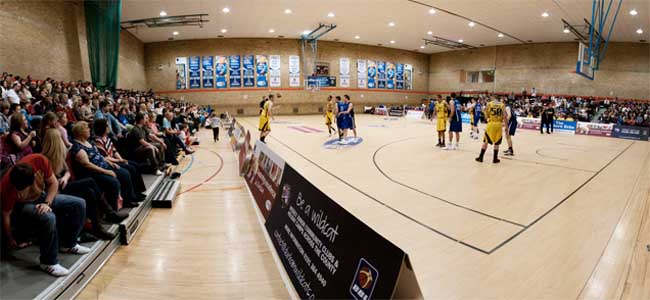 Durham-based band Ambershift will play at the Newton Aycliffe Leisure Centre before Saturday's pre-season game between Durham Wildcats and Newcastle Eagles who will play for the North East Cup.
Ambershift were formed by lead vocalist and bass player David Lord in January 2007 and have become a big hit over the UK with their alternative/indie rock music.
The band is made up of David Lord on vocals and bass; Phil Hodgson on drums; Andy Green on Synthesizer and Ben Clement on Guitar creating their music which has been compared to such acts as; 'The Killers' and 'The Police'.
The band are very excited for the gig; "We are really looking forward to the game and performing in front of a local crowd and the fact we can support our local talent in sport as well as music is really great."
Ambershift have had some great success supporting some big named bands such as; 'Electric Six', 'Nine Black Alps' and the Black Velvets as well as having their own UK headline tour after recently releasing their debut album Ambershift which is now available to download from ITunes and is also available to buy from local HMV stores.
You can find more information about the band by going to their website www.ambershift.net where you can download a free track from their debut album.