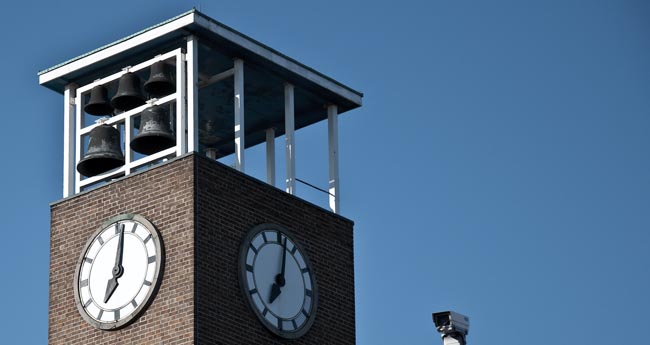 By Martin Walker
It has been confirmed by developers that the iconic clock tower in Newton Aycliffe's town centre will stay.
There were rumours that the landmark would be demolished as part of the town centre's multi-million-pound makeover.
But official plans submitted to Durham County Council say the retention of the clock tower is key to the shopping centre's new look.
The third phase of the town centre's makeover is currently under way, costing £2m, which has included the demolition of the ramp and ugly spiral staircase.
New paving, trees and a new staircase will give the centre a new lease of life, and the work is expected to be completed by November.
Phase four of the Master Plan, which involves the demolition of the shops along Beveridge Arcade and the Churchill Building, is expected to start next year and will take the total spend of the Master Plan to around £10m.
It had been feared the clock tower would have to be sacrificed as part of the fourth and final phase.
But a report by Freshwater, the town centre owners, describes the clock tower as "a well-liked architectural feature" that will be retained.
"The demolition of the buildings will be achievable as independent structures meaning there is no risk to the structural integrity of the clock tower or the other adjacent buildings," says the report.
Brickwork from Churchill House and the adjoining retail units will be reclaimed to make good the side of the tower exposed during the demolition and the head of the tower, which holds the bells and the clock faces, will be refurbished, the report added.
 £2M TOWN CENTRE MAKEOVER REVEALED