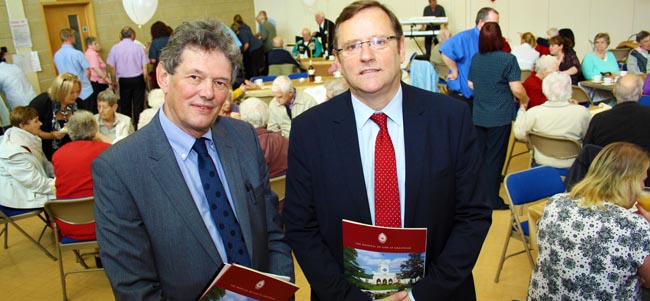 Local MP Phil Wilson helped to launch a new Memory Lane café for people with dementia.
Social care and housing charity, the Hospital of God at Greatham, launched Memory Lane cafés in Newton Aycliffe and Spennymoor last week.
Offering lunch, entertainment and the chance to chat, the cafes provide support for dementia patients and their carers in an informal setting.
There are already cafes across County Durham and Teesside, including Seaham and Billingham.
Monthly get-togethers will be held from noon to 3pm, from Thursday 25th October, at Aycliffe Youth Centre on Burn Lane, as well as Hartley Community Hall, Hartley Terrace, Spennymoor, with the first taking place on 11th October (10am to 1pm).
For more details, call 0191 581 0880.