A construction firm is enjoying a sales boom after suffering a slight dip in orders earlier this year.
Newton Aycliffe-based Raisco, which works on projects up and down the country, saw 2015-16 annual turnover drop to £5.4m from £7.5m at the end of March after a national four-month lull in the construction industry.
But boss Gary Raistrick (pictured above) says he wasn't too concerned after two years of doubling turnover to £7.5m, and is predicting a record year for Raisco after already securing £4.3m-worth of orders for the new financial year beginning in April.
And he's expecting to land a further £1.2m in sales in May, pushing his annual turnover to £5.5m in the first six months of the 2016-17 financial year.
Raistrick said: "There seemed to be a massive lull in the industry from November through to March, which has seen our forecast sales reduce.
"It seemed to be booming until the orders dropped off a cliff towards the end of the year. Everyone seemed even more unusually quiet in December, January and February as we noticed a slow down in orders around October time.
"But I think there's going to be an even greater boom later this year. We've had an influx of orders throughout March and into April.
"We've already secured £4.3m for this financial year and we're expecting about another £1.2m of orders over the next few weeks, with a majority of these works being completed within the first half of the year which will see us exceed the total of last year's annual turnover.
"I'm confident we'll be improve on our record 2014-15 turnover of £7.5m by the end of our current year."
Raisco has been boosted by two orders from two new clients, including a 160-tonne residential apartment block in Whitecraigs near Glasgow, for Scottish firm McTaggart Construction, which is expected to be on site in June.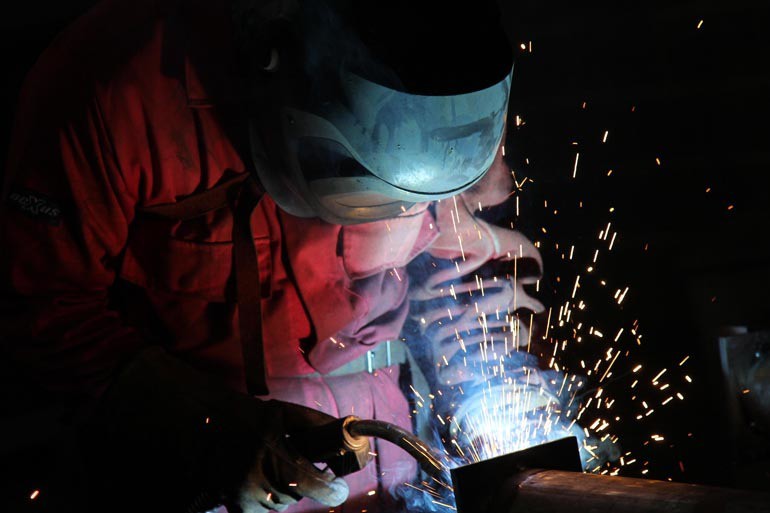 The Aycliffe firm has also won a project to fabricate and erect 450 tonnes of steel for a new "store on stilts" Lidl store in South London, for Lancashire-based ISG Retail.
And Raisco has been awarded three other repeat business contracts, including a 40-tonne extension in Stanley for STP Construction and two other Lidl stores – one in Weston-super-Mare, Somerset, for Wright Morgan Construction, and one in Grangetown, Sunderland, for Tolent.
Raistrick says the rising cost of steel will have impact on profitability, but added: "It will still be a much stronger year for us.
"We're already seeing a big increase in the cost of steel and the forecast is that it will continue to rise throughout the year.
"But we're not massively concerned about the rise as this will also have to be taken into account nationally, which means competition should remain on a level playing field."
Raisco was last year awarded a contract to build a new Lidl store in Crook – it's third turnkey project for the retailer but first in the North East of England, after planning for the development was approved by Durham County Council last September.
More than 130's tonnes of steel will be erected by Raisco and fabricated in-house at the firm's 35,000 sq ft premises on Aycliffe Business Park, and the project is currently on site.
Since being formed eight years ago, Raisco has rapidly grown into one of the country's leading construction and steel fabrication firms, diversifying from purely a structural steel company to having the ability to provide a full construction turnkey package.
It now works with clients up and down the country and has delivered a wide range of fabrication and secondary steelwork projects for many of the construction industry's well-known main contractors as well as turnkey solutions for end-user clients.