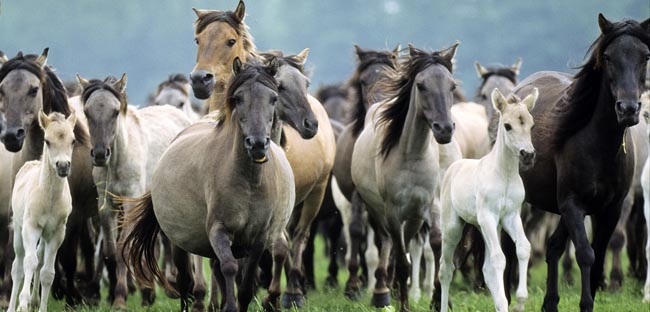 By Martin Walker
Aycliffe woman is charged with £620,000 iPad con, 17 horses run riot near Horndale and the town's football club claim historic win over Darlington.
The 12th and final month of 2012 was another busy one for Newton Aycliffe.
We conclude our series of monthly reviews, looking back on a memorable debut year for Aycliffe Today.
DECEMBER
Aycliffe design specialists Echo Graphics replicate 11th century manuscripts into stunning new panes of glass at Durham Cathedral. Read more.
The town's Northern League side end the year after a historic December victory at home to Darlington (read more), while boss Allan Oliver hails it as the club's best-ever result (read more).
Woodham Academy head teacher Christine Forsyth insists school-leavers in the region are "eminently employable" and ready to step into the world of work, after praising a successful Apprenticeship Programme on the town. Read more.
Four jobs are lost as local beauty salon Noir goes bust. Read more.
A pack of 17 stray horses run riot in Aycliffe (read more), but are later found safe and well (read more).
Aycliffe woman Kirsty Cox is remanded in custody for Christmas after she's charged with an alleged £620,000 iPad con. Read more.
Newtonian Craig Blackburn is jailed for burgling a factory on Aycliffe Business Park. Read more.
A man admits stealing tools worth almost £100,000 along with a quantity of scrap metal from an Aycliffe manufacturing firm. Read more.
An 18-year-old Newton Aycliffe girl escapes jail after burgling a house in Aycliffe and being caught with a "bladed object". Read more.
Reece Gowing, also 18, is convicted of a burglary that took place in Aycliffe earlier in the year. Read more.
Police appeal for information after a 51-year-old woman was mugged in the town centre just before Christmas. Read more.
Aycliffe woman Katie Howe is banned from driving after trying to drive drunk through the wrong end of the McDonald's drive-through. Read more.
Tributes are paid to local councillor Enid Paylor, who died suddenly. Read more.
Other monthly reviews can be read below…