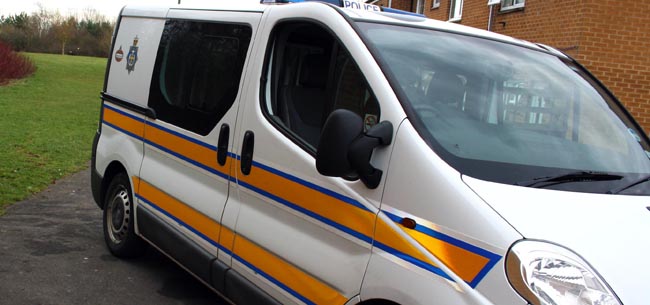 Police have arrested 18 people following Wednesday morning's drugs swoop.
Early morning raids by Durham Constabulary resulted in 18 people being arrested for offences relating to the unlawful distribution of controlled drugs. A further two people were arrested for other offences.
Around 165 uniformed officers and a range of support staff were involved in Wednesday's operation – dubbed Operation Orient – which saw 13 men and 7 women arrested across County Durham.
Police swooped on a number of properties – three in Aycliffe, six in Shildon and six in Bishop –  during the 6am operation.
OPERATION ORIENT: AYCLIFFE DRUGS SWOOP
The strikes were carried out as part of a continuing operation named 'Sledgehammer', Durham Constabulary's unrelenting campaign against organised crime in County Durham and Darlington.
Those arrested were aged between 25 and 54, with the majority detained on suspicion of being concerned in the supply of class A controlled drugs .
They are currently at police stations across the force area where they will be interviewed later today.
This morning's arrests took place at houses in Bishop Auckland, Shildon and Newton Aycliffe.
Chief Inspector Dave Turner said: "Today's operation has been an overwhelming success. We will not tolerate criminal activity of this kind in our force area. We will continue to dismantle, disrupt and destroy these networks.
"This has been part of a five-month campaign which would not have been possible without the support of local people who have given us in valuable information."
A number of members from the local community and partner agencies were present this morning, watching the police action take place.
In the follow-up to this morning's activity leaflets are being distributed door-to-door in the immediate areas around the target properties by teams of police community support officers (PCSOs).
Anyone with information about drug dealing and crime in their area can call the police on 101 or call Crimestoppers on 0800 555111 and pass on what they know, without having to say who they are.